The Financial Information System (FIS) project is focused on campus, foundation, and Health financial business processes and systems for the general ledger, expense and revenue management, financial reporting and budget governance. 
The Financial Information System project will:
Replace outdated financial systems with new, more flexible technology
Reduce difficult and redundant business processes
Share financial data across campus systems
Engage the financial community throughout the project's lifecycle
Status
The project team and UC San Diego financial subject matter experts have evaluated and scored vendor options, and the apparent awardee is Oracle ERP. Final negotiations are in the works. System launch is slated for July 2020.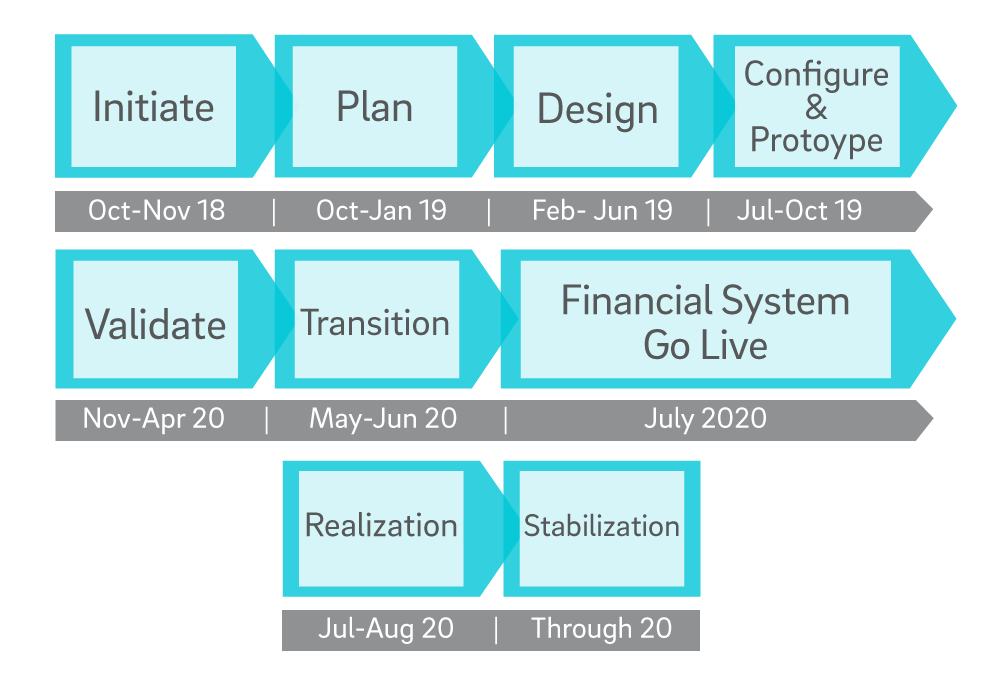 FIS Highlights
A New Chart of Accounts
The Chart of Accounts is used to organize and report transactional data. The new financial system brings an opportunity for alignment with the new UC Common Chart of Accounts (CCoA), which will go into effect in 2020.
Help With Change
The ESR Financial Information System team is building a network of informed individuals across colleges, units and Health to make sure end users get the right messages and support from the right people.