About Kuali IRB
Kuali IRB increases faculty and researcher productivity and reduces administrative overhead, closely aligning with business operations and integrating with current and future systems for the transfer of data.
Gary Firestein
Dean and Senior Associate Vice Chancellor
Clinical and Translational Research
Director
Altman Clinical and Translational Research Institute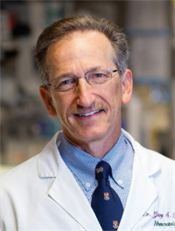 Project Governance provides leadership support to the project team and ensures decisions are made in accordance with guiding principles.
Governance members make certain the project is operating within stated constraints (budget, schedule, scope, etc.) and monitors risks and associated mitigation efforts. 
Governance and Escalation Committee Members
Role
Kevin Chou
ESR Program Director
Executive Director, Information Technology Services Business Technology Systems
Eric Mah

Assistant Dean of Clinical and Translational Research
The Kuali IRB project team supports the campus protocol review needs and Kauli IRB users throughout the project for process change and training.