About ESR
Reshaping UC San Diego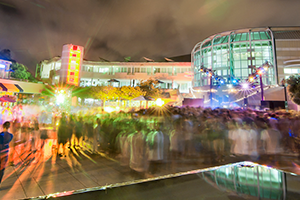 The Enterprise Systems Renewal (ESR) program is an initiative that is transforming and streamlining core business and administrative processes. It is the largest technology improvement program ever undertaken at UC San Diego.

ESR addresses key goals identified in UC San Diego's Strategic Plan, including creating an agile, sustainable and supportive infrastructure. This work is essential to ensuring that the campus business systems and infrastructure can adequately support our mission as one of the top 15 research universities in the world.

Optimizing Business Practices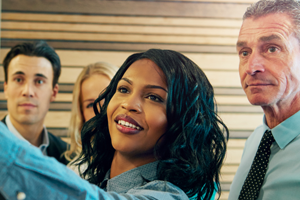 Inefficient business processes that were created to use outdated enterprise business systems created friction for system users. The age of the systems also made them difficult to scale to support our growing university. The ESR team has been working with campus subject matter experts to document and refine business processes, focusing on lean business principles and implement software solutions that support efficient campus workflow.

Delivering Smarter Systems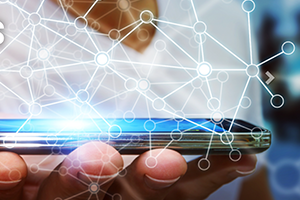 Our older systems were no longer adequate to support our core business functions. While we were  able to absorb the increases in student enrollment and research activities with adjustments to processes and hard work, the increases weren't sustainable without upgrading our business systems. Renewing our systems to more flexible, cloud-based solutions allows us to make adjustments more quickly to address the ever-changing needs of the university.
The ESR Program
ESR at the program level refers to the comprehensive, campus-wide approach to renewing multiple key systems and optimizing business practices. Personnel from multiple VC areas contribute to the structure, support and oversight of the program.
Program Areas Included in ESR
Business processes and systems that serve the following key areas are included:
Data & Analytics
Facilities Information Management
Faculty Information Systems
Financial Information System
Human Resources & Payroll
Research Administration System
Student Information System
Supporting Technology & Infrastructure
Projects
Each key area includes projects that are focused on individual systems or needs. Learn more about
ESR projects
.
Vince Kellen
Chief Information Officer


Pierre Ouillet
Vice Chancellor
Chief Financial Officer
Program leadership and oversight is provided by the Enterprise Information Services Committee (EISC) to ensure enterprise-wide alignment of business and administrative systems with the mission of UC San Diego.
Program Governance provides leadership support to the overall program and ensures decisions are made in accordance with Guiding Principles.
Governance members make certain the program is operating within stated constraints (budget, schedule, scope, etc.), monitoring risks and associated mitigation efforts. 
Governance Members
Role
Pierre Ouillet

(Co-Chair), Vice-Chancellor, Chief Financial Officer

Kevin Chou

(Co-Chair), Executive Director, IT Services

Faith Hawkins 

Assistant Vice-Chancellor, Research

Daric Brummett

Executive Director, Advancement

Pearl Trinidad

Human Resources/Campus

Janet Kamerman

Chief Human Relations Officer, Health

Cheryl Ross

Assistant Vice-Chancellor, Controller

Hemlata Jhaveri

Executive Director, Housing Dining Hospitality

Alysson Satterlund

Vice-Chancellor, Student Affairs

Patrick Callaghan
Assistant Vice-Chancellor,
Scripps Institution of Oceanography
Rina Davison

Chief Operations Officer, Health Sciences



Robert Continetti

Senior 

Assistant Vice-Chancellor, Academic Affairs

Jacob Guss

Controller, Resource Management & Planning

Marie Carter-Dubois

Associate Vice-Chancellor, Resource Administration

Jim Rawlins

Associate Vice-Chancellor, Enrollment Management

Lori Donaldson

Chief Financial Officer, Health
ESR's impact is transformative, but the approach is collaborative. Rather than hiring consultants, UC San Diego talent from across campus are directly involved. Think "expert sourcing," not outsourcing.

Business needs drive the program.
Prospective software vendors will pilot their solutions using real UC San Diego processes and data to demonstrate their commitment to our collective success. Users of the current systems will influence new solution configuration and implementation.
ESR is transforming the way the university conducts business, so it makes sense that the people of UC San Diego power ESR's projects. It also makes sense that we've made Organizational Change Management (OCM) an integral part of the program.
OCM effectively introduces, manages and reinforces the changes brought about by the ESR program and projects. The OCM approach supports individuals through the change process, which carries forward to our collective success.
Learn about ESR's organizational change management methodology.

Read an article about how ESR is guiding people through change.