About the University of California Outside Activity Tracking System (UC OATS)
You Are Viewing Archived Content
The University of California Outside Activity System (UC OATS) went live on September 2, 2019. Visit the 
UC OATS at UC San Diego website
 for current system information and support.
 The University of California Outside Activities Tracking System (UC OATS) is a multi-campus collaboration intended to facilitate the collection, review, and reporting of faculty outside professional activities that are subject to the University of California's Conflict of Commitment policies APM 025, APM 240, APM 246, and APM 671. 
At UC San Diego, UC OATS replaced APM 025 and APM 671 paper annual reporting forms and paper-based prior approval processes. The system has also broadened understanding around the university's conflict of commitment policies, supported compliance requirements, and improved reporting.
The following requests and reporting are routed through OATS for review and approval:
Requests to engage in an APM 025 Category I activity
Requests to involve students in an outside professional activity
Reporting time engaged in APM 025 Category I and II activities
Reporting annually certifications for outside professional activities that are subject to APM 025, 240, and 246*
Provide the UC San Diego leadership and academic community a user-friendly, all green, electronic system to facilitate the accurate completion and approval of campuswide APM 025 and APM 671 forms.
Reduce confusion for UC San Diego academic appointees by providing integrated assessment and categorization of conflict of commitment activities
Improve available data for reporting
Export and evaluate reporting data to assess department and unit compliance with campus and systemwide policy and reduce potential campus liability
Automate messaging with regard to mandatory forms from all faculty
Improve consistency of overall campus process to document, organize, track, manage, and report disclosures
Ensure that the transition to the new UC OATS interface is managed with the least amount of disruption to the UC San Diego academic community by providing training and resources, ensuring system readiness, and communicating with key constituencies to secure advocacy and support to promote the organizational change
Elizabeth H. Simmons
Executive Vice Chancellor, Academic Affairs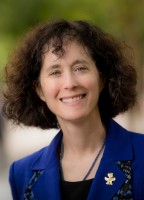 Project Governance provides leadership support to the project team and ensures decisions are made in accordance with Guiding Principles.
Governance members make certain the project is operating within stated constraints (budget, schedule, scope, etc.) and monitors risks and associated mitigation efforts. 
| Governance and Escalation | Role |
| --- | --- |
| Cindy Palmer | Assistant Vice Chancellor, Academic Affairs |
| Evelyn Hidalgo | Associate Dean, Academic Staff Administration, UC San Diego Health Sciences |
| Project Phase | Description | Anticipated Timing |
| --- | --- | --- |
| Initiate and Plan | On-site meeting with technical partner and campus representatives to create campus- specific implementation schedule, communication plan, and training plan. | June 3-7, 2019 |
| Design | Prepare UC OATS campus-specific instance for integration with campus infrastructure. | June 10-14, 2019 |
| Configuration | Begin technical configurations including authentication and email system whitelisting to allow system-generated emails to be delivered to end users. Begin integrating campus data elements with production UC OATS system. Begin working with campus communication groups to draft and approve communications to UC OATS end users. | June 17-21, 2019 |
| Validate | Complete campus authentication to UC OATS and email system whitelisting. Send UC OATS users initial announcements to prepare for implementation. Continue communications and sponsorship activities.  Identify training requirements and develop training. | June 24-28, 2019 |
| Training, More Testing, and Transition | Complete training for UC OATS campus system administrator and complete data elements integration. Begin internal initial testing on UC OATS application. Begin drafting and approving communication to UC OATS end users to deliver training materials. Release UC OATS training materials to end users. Continue final testing for UC OATS application readiness. | July 1-12, 2019 |
| On-boarding; Reviewer, Approver, and Faculty Training; and User Account Creation | Complete technical system configuration. On board reviewers in the UC OATS system and create user accounts for approvers. Conduct reviewer, approver, and faculty training sessions. Configure faculty user accounts in UC OATS. | July 22, 2019-August 16, 2019 |
| Finalizing Escalation Paths | Finalize campus-level escalation paths to technical partner documentation. | August 11, 2019-September 2, 2019 |
| Go-Live | New system is launched! | September 3, 2019 |
| Realization | Conduct additional training for faculty. Hand off system administration to campus administrators. | September-October 2019 |
| Stabilization | After go-live, the stabilization period is typically three to six months. Continue communications, sponsorship and coaching activities.  | September-December 2019 |