Enhanced Degree Audit Launches for Undergraduates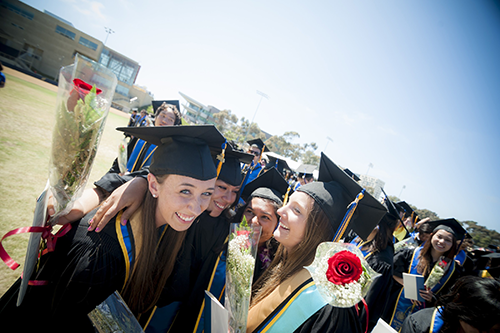 I am pleased to announce the formal launch of UC San Diego's next generation Degree Audit Reporting System (DARS).
On January 23, the Office of the Registrar, in partnership with IT Services, colleges, divisions, academic departments and programs, delivered an enhanced version of our 23-year-old degree audit to all undergraduate students. Graduate students have been using the enhanced version since winter 2017. 
Our updated DARS is powered by uAchieve, a self-service, cloud-based system that ensures all students and advisors have the information they need when they need it. uAchieve provides a tailored report illustrating each student's progress toward degree completion, while highlighting the remaining courses and requirements necessary to graduate. 
The milestone of launching the updated version and establishing parity with the previous system will allow the DARS team to ramp up implementation of additional system functionality. For example, in addition to facilitating multiple majors, minors, concentrations, and other supplemental information, uAchieve also offers NCAA tracking and monitoring for athletic eligibility.  
In the future, students will be able to visualize degree progress through charts and graphs, view course descriptions, easily navigate degree requirements, and run "what-if" audits. Students will have the ability to build term-by-term plans on their path to graduation.  
For advising staff, the goal is to provide the ability to easily and accurately analyze degree audit data through the uAchieve report template library and eventually the Student Activity Hub. 
Over the past two years, our project team team has successfully advanced its skillset and knowledge regarding the new system. We are now in the process of refining some of our degree audits to create a more streamlined presentation of the audit in conjunction with implementing NCAA Division 1 requirements. 
Learn more about the new DARS, and read up on how it will assist college and department advisors.
Cindy Lyons is University Registrar and Change Lead for the DARS project. For more information, please email cglyons@ucsd.edu.