What's the Latest?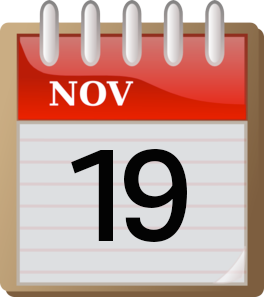 ESR projects - new, in progress and already launched - have been going non-stop with project planning, implementation and all of the work that follows a system's go-live. Here's a look at some of what's been happening as reported by members of each project team:
AP Next Biobib Project
– Change Practitioner: Heather Zion
The new AP Next CV/Biobib Vendor Selection project is taking steps toward selecting a new campus system, with three vendors presenting their available programs. Faculty and Academic Personnel staff are looking for what will ultimately be the one system campus will use to prepare biobibs for campus actions and document faculty education, areas of specialization, student mentorship, and academic or professional appointments, in addition to creating a complete list of publications and professional accomplishments.
 
After a vendor is selected in early 2021, the AP Next CV/Biobib project will advance to the next stages and a system go-live date will be determined.
Student Information System (SIS)
– Change Leads: Kathleen D. Johnson and Cindy Lyons
Vendor Conference Room Pilot (CRP) demonstrations started November 9. With three vendors selected, this part of the rigorous selection process includes nine days of demonstration sessions plus a day of technical sessions with each vendor. CRPs are planned to run through January 2021 with a plan for final vendor selection at the end of February 2021.
Financial Information System (FIS)
– Change Practitioner: Laura Blankenship 
As the FIS team winds up the Oracle Financials Cloud hypercare phase, a service intensive time post-launch, they are addressing ongoing and one-time transitional issues and moving into the long-term service sustainment phase.

The team is reviewing and discussing new processes that have been challenging to adopt or need configuration. Now that Oracle Financials Cloud and Concur users are becoming familiar with the systems, they are also setting their strategy and plan for addressing campus-facing reporting needs. Check out the recording of the November 4 Town Hall, during which many customer questions were addressed.
Continuity Planning
– Business Systems Analyst: Say-Ho Tan, Project Manager: Jessica Pohle
The tracking and processes for the integration of systems that feed data into various Activity Hub data repositories is called upstream remediation and has been keeping the development teams busy for the last couple of months. These efforts are starting to slow down as the team shifts to addressing integration of applications that use data from the Activity Hubs. 
Enterprise Event Production Management (EEPM) Project
– Project Manager: Jessica Pohle
EEPM is a new ESR project that will improve the management of on-campus events by establishing processes and technologies that support event planning, calendar and event scheduling. The project team is in the discovery phase, analyzing the current state of events planning processes and systems.
Activity Hubs
– Project Manager: Mindy Peng
Cognos Upgrade
The Activity Hubs team recently upgraded the campus Cognos environments. Cognos is a tool used to analyze and report on data that is stored in Activity Hubs.  
Financial Activity Hub
Oracle Project Management has rolled out and is currently in user testing. The Activity Hubs team will start working to incorporate data from Budget and Concur in the first quarter of 2021.
For more information about any of these projects, find them all in the ESR project pages.