Facilities Information Management Town Hall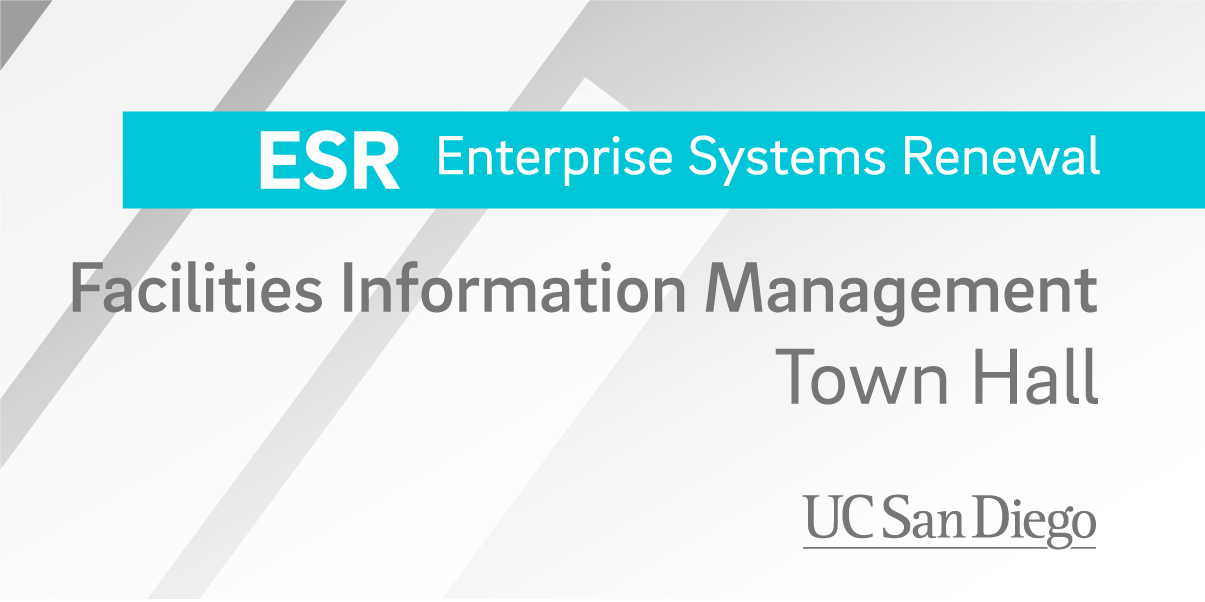 The Facilities Information Management (FIM) team is implementing the TRIRIGA integrated workplace management system to ensure that the university has access to effective space planning and utilization tools. Attend the Town Hall on Wednesday, April 17, 1-2:30 p.m. in the Old Student Center, Dolores Huerta-Vera Cruz Room.
Audience: UC San Diego space managers, space data viewers, designated space planners, and employees who are or will be involved in relocating people, allocating space or making space-related decisions
For more information on the Space Management Project, please contact Eliud Escobedo, Director, Office of Innovation and Transformation, Office of VC-Resource Management and Planning.