Oracle's Enterprise Planning and Budgeting Cloud Service (EPBCS)
Oracle's Enterprise Planning and Budgeting Cloud Service (EPBCS)
A little over a year ago the campus began the Financial Information System project in earnest and last November announced the selection of Oracle Financials Cloud (OFC) as UC San Diego's new comprehensive financial management solution. Projected to go live in 2020, Oracle Financials Cloud will provide a modern, intuitive solution to effectively plan, budget, manage and steward the university's assets and resources.  
Oracle's EPBCS is its Enterprise Planning and Budgeting solution that will be rolled out to campus in three phases, beginning with a pilot group in February 2020. EPBCS will deliver the following campus functionality: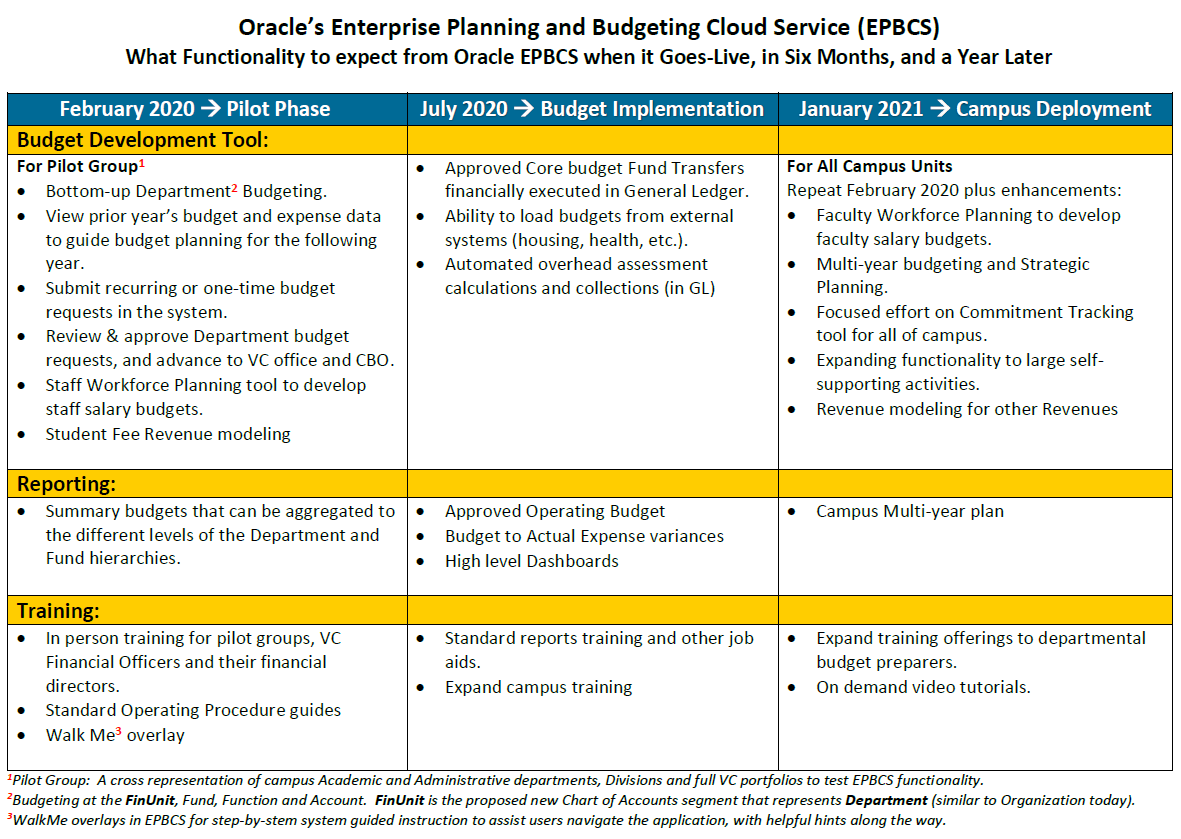 Download the chart here.
We are pleased to announce that EPBCS is underway for soft transition to Pilot Phase rollout of budget development starting February 2020, and budget implementation starting July 1, 2020.  Watch for more information and announcements in the coming months.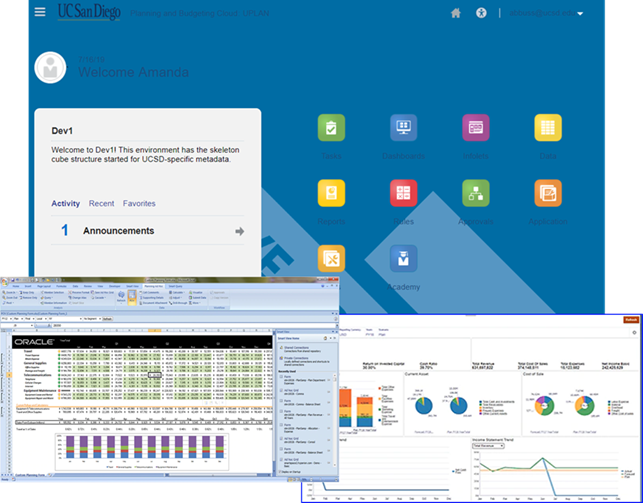 Sylvia Lepe is the Assistant Vice Chancellor of Campus Budget Office. Contact Sylvia at slepe@ucsd.edu.
Robert Hannahs is the Director of Institutional Resources and Decision Support, Campus Budget Office. Contact Robert at rhannahs@ucsd.edu.