Kuali IRB Plans for Go-Live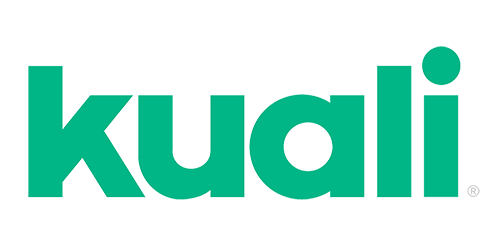 We hope all you are all getting ready to enjoy a bit of a pause with the Winter Closure. Those of us in the Institutional Review Board (IRB) office are very excited that preparations for implementation of the Kuali IRB module are moving along as scheduled. Our team is "kicking the tires" on the forms configuration. Based on how well things are moving along we are able to project June 2021 as our "Go Live" date! [cue the applause…]
Now that you have finished clapping, the caveat is that we need to make sure different audiences with different needs from across the research enterprise get to kick the tires too. We want to make sure that what we think works well actually works for all users, whether researchers and their teams, IRB members and staff, or other research administration units. We're excited to be moving to this stage early in the new year! 
A Few Quick Notes
No action is necessary on your part right now. We are still a few months away from scheduled training and information sessions.
Even when the system "Goes Live" there will still be a methodical and timely transition from the current eIRB Services over to Kuali IRB. We are not planning to make you transfer all of your studies at once.
When Kuali IRB Goes Live
Brand new applications for review (i.e., not yet in eIRB Services)
New applications will be prepared and reviewed in Kuali IRB from day one. That part is pretty easy. We launch, you use the new system to submit new applications.


Already-approved research 
Approved research will continue to use eIRB Services for amendments, closures or reports for a limited period after Kuali IRB goes live. Then we'll start asking you to transfer active protocols into Kuali IRB on a rolling basis, 60-90 days before a protocol's next continuing review is due.

We want to be realistic: although you'll see immediate benefits from entering new studies in Kuali IRB, transferring your existing studies will take some time on your team's part. This is because we've re-structured the IRB application and process to get everyone to a more efficient and effective future. We've planned an orderly transition with plenty of cushion for you and the IRBs, and we expect everyone to be working entirely in Kuali IRB within 15 months.


I

n-flight transactions, including new applications
Applications that have been started in eIRB Services and are under review at the time of Kuali IRB go-live will be finished in eIRB Services. Those protocols will eventually transfer to Kuali IRB as described above.

Keep an eye out for more details next month, including steps you can take to prepare your existing studies for the transition to Kuali IRB. We'll also be sharing more at an IRB Town Hall, 11 a.m. to 12:30 p.m., Wednesday, January 20, 2021 (click to register). The Town Hall is part of the Research Compliance Hot Topics and Training Program.
Stay tuned! Kuali IRB will be an exciting new tool for the UC San Diego research community.