Kuali Research Holds Town Hall: Announces Go Live Date
The Enterprise Systems Renewal (ESR) program's Kuali Research project recently hosted a town hall meeting where the project's sponsors shared their overall vision and key team members provided status updates. Also announced during the town hall was a January 21, 2020 project go-live date.
The town hall started with an outline of the project's vision and purpose with an overview video followed by brief remarks by project leaders.
Project sponsor Sandra Brown, Vice Chancellor for Research Affairs, took the stage to offer insight into why it's crucial for the university to adopt institutional best practices and how the Kuali Research system will help do that.
Associate Vice Chancellor for Research Laurie Owen spoke about the importance of modernizing research administration tools, while Health Sciences Chief Operating Officer Gene Hasegawa discussed the benefits of Kuali Research serving as the university's single system for research administration.
With project objectives stated, the focus shifted to a key component of the Kuali Research project. Bernadette Han, Director of Organizational Change Management for Enterprise Systems Renewal, outlined ESR's framework for supporting the people side of change.
Nicole Joyce, the Kuali Research project's Change Leader, addressed project change management efforts. She touched on the importance of communication and highlighted the role that subject matter experts from across campus will play in helping people make the transition to the new system and business processes.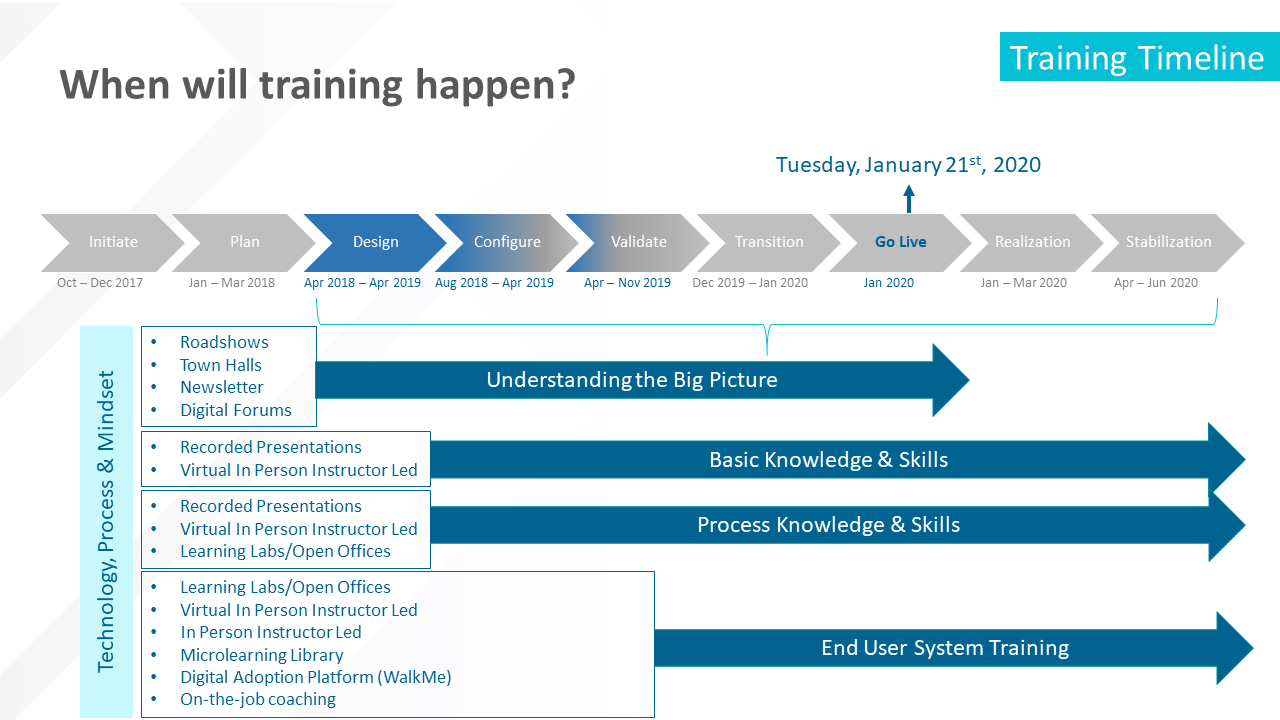 The town hall concluded with details of the project timeline and a product demonstration. Project Manager Susan Oswalt spoke about a thorough testing strategy that will prepare the system for its January 21, 2020 go-live date. She also explained the transition process for proposals that will be in progress around the go-live date.
Jason DeFay, Configuration and Business Process lead, finished the presentations with a live demonstration of Kuali Research. He showed how a research administrator research administrator can create and save a research agreement, add principal investigators and submit for review and approval.
Contact Francisco Mejia, Kuali Research project Change Practitioner, at (858) 246-1807 or f4mejia@ucsd.edu for questions or more information.