Kuali Research Announces Training Plans
The Kuali Research project team is working to finalize details on the training strategy in preparation for the January 21, 2020 go-live date. We'll be implementing a blended learning approach to training, delivering materials to you in a variety of ways.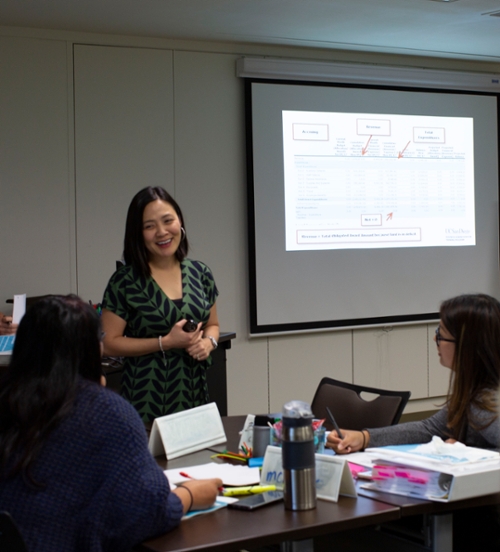 It's important to note that instructor-led classroom activities, eLearning modules, and tutorial videos will not be included in the project's learning approach. 
Feedback from previous training experiences has shown that users and supervisors had difficulty retaining knowledge from classroom training that happened before they were able to use the systems. They also cited impacts of travel time to get to a classroom and the time lost to half-day or all-day training sessions.
So Kuali Research training will instead focus on hands-on learning opportunities:
Learning labs and office hours led by trained subject matter experts from all areas of campus
Virtual, instructor-led trainings that you can attend from your desk
Step-by-step guidance within the Kuali application using the WalkMe in-system tool
Subject matter experts will also be available to answer your business-related questions as you begin to use the system.
What is This WalkMe?
The production of tutorial videos and e-learning modules is a time-consuming process. With Kuali Research just now in the testing and configuration stage, the amount of training material that can be created before the January 2020 go-live date is limited. What's the best solution? WalkMe.
WalkMe will provide Kuali users guidance as they move through a task within the system, ending the need  to open multiple videos and written guides outside of the system to find their next steps.
Training Options and Timing
The following training opportunities will be available in preparation for go-live on January 21, 2020, and beyond. Exact dates and details to come:
Training Method
Audience
When Available
Train-the-Trainer
Select subject matter experts (SMEs) who have been chosen by governance to serve as trainers.
September – October 2019
Learning Labs / Office Hours
Anyone wanting hands-on experience with the system.

Led by SME trainers
September – December 2019
Virtual Instructor-Led/Webinars
Anyone seeking hands-on experience with the system from their desk
September – December 2019
WalkMe
(In-System Digital Adoption Platform)
Anyone using Kuali Research who needs real time, step-by-step assistance
October – December 2019: pre-go-live training
January 2020 – Ongoing
Microlearning Library
Anyone can 'Google' a question and find quick answers.
(Some content will be made available through WalkMe, ServiceNow, Blink and Kuali Zendesk.)
January 2020 – Ongoing
On-the-Job Coaching
Guidance from peers, supervisors and trainers.
(UC San Diego uses a 70-20-10 model: 70% of training is expected to be on-the-job coaching, 20% from other people and 10% from structured courses)
January 2020 - Ongoing