Lean Bench Wraps Successful First Year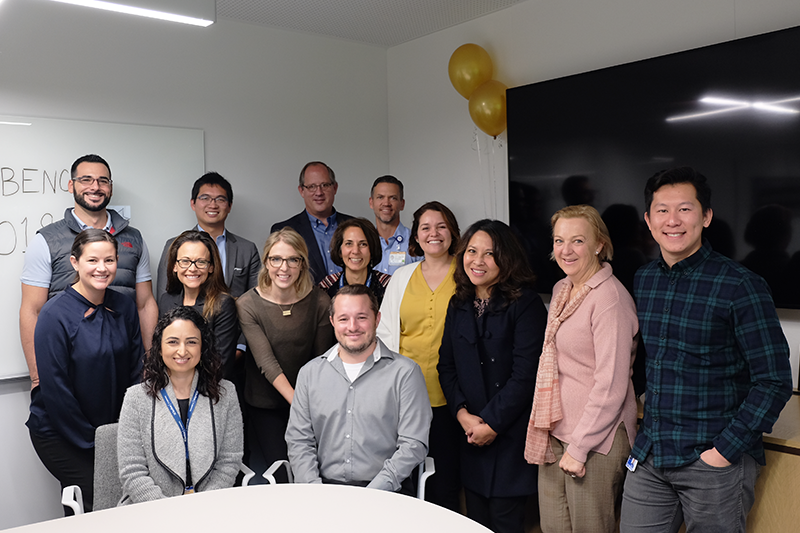 It's been a busy first year for the UC San Diego Lean Bench, a team of Lean Six Sigma experts tasked with implementing process improvement efforts for Enterprise Systems Renewal (ESR) projects and other campuswide initiatives. 
On the ESR front, Lean Bench has engaged with the Space Management, Financial Information Systems, Kuali Research Administration and AP Next projects. It also helped out One Card, a non-ESR effort designed to consolidate the various campus IDs into a single, all-purpose card. In total, the Lean Bench mapped out over 195 processes and evaluated more than 75 processes.  
For a deep dive into process improvement in action, read how Lean Bench worked with the Kuali Research team to streamline and combine four processes into one to reduce lag time for the sponsored research grant proposal process. 
Ahren Crickard, a Lean Bench steering committee member, commented, "Our Lean Bench managers – Shawn Munro and Prachi Raheja – took a leap of faith and constructed a formidable scaffolding, setting a new standard for process improvement on campus.  
"The work of the Lean Bench Managers and the first cohort has laid the groundwork for implementing  ESR projects in ways that no institution has done before.  
"We are grateful for their persistence, tenacity and faith in the overall benefit that this pivotal work has on the campus community." 
Prachi Raheja, a Lean Bench manager, observed that members' work has staying power. "Lean Bench has successfully engaged LSS experts to make continuous improvement real at UC San Diego," she said. "Lean Bench is an active commitment to improve and live the changed processes. Kudos to our Lean Bench members who live and breathe process improvement and our ESR subject matter experts who made us feel welcomed in their process worlds."
If you're an LSS green or black belt and think you've got what it takes to improve UC San Diego, consider joining Lean Bench's 2019 cohort. Visit leanbench.ucsd.edu to find requirements and the application process. Applications are due today and supervisor endorsement is required, so act quickly! 
Contact leanbench@ucsd.edu with questions.
2018 Lean Bench
Steering Committee
Mojgan Amini, Director, Process Management and Continuous Improvement, IT Services
Ahren Crickard, Academic Strategic Initiatives, Office of the Executive Vice Chancellor for Academic Affairs
Will Ford, Director, Project Management Office, Health Systems Operations
Ashley Gambhir, Senior Director, Strategic Initiatives, Operational Strategic Initiatives
Ted Johnson, Associate Controller, Chief Procurement Officer, Business Financial Services
Managers
Prachi Raheja, Continuous Improvement Program Lead, Process Management & Continuous Improvement, IT Services
Shawn Munro, Senior Business Process Analyst, Administrative Process Excellence (APEX), Jacobs School of Engineering
Cohort #1
Marina Bogdanova, Project Policy Analyst 3, Housing Dining Hospitality 
Stasi Chase, Information Practices Coordinator, Policy & Records Administration 
Marisol Christinson, Business Systems Analyst, Electronic Research Administration Program 
Justin Clow, Business Systems Analyst, IT Services 
Jennifer Leich, Senior Contract and Officer, Office of Contract and Grants Administration 
Kenny Li, Business Technical Support Analyst 2, IT Services
Adriana Long, Operations & Strategic Manager, Academic Resource Center - VCHS Central Services 
Linda Luna, Strategic Sourcing Manager, BFS - IPPS 
Rosemarie Mirano-Del Mar, Senior Project Analyst, PMBI 
Michael Salas, General Manager/Admin Officer 4, Housing Dining Hospitality
Mark Hersberger is the manager of the UC San Diego IT Services Communications & Outreach team and Manager of Communications for the ESR program. Contact Mark at mhersberger@ucsd.edu or (858) 246-2619.