Financial Activity Hub (FinAH)
You Are Viewing Archived Content
The Financial Activity Hub (FinAH) system went live on August 15, 2020. 
These pages are intended to inform those looking for information about the system's implementation project. 
Visit the 
FinAH page in Blink
for current information and support.
Supporting blended financial reporting and analysis, the Financial Activity Hub (FinAH) is a central repository for UC San Diego enterprise system data as it relates to all financial activity across relevant systems.
This hub contains data from current and future financial systems, including ledger, budget and student financial information. Activity pattern analysis, budget and forecast reporting, multi-fund analysis and tuition revenue modeling is available using the Cognos and Tableau visualization tools.  Blending the financial data from FinAH with other Activity Hubs is also supported in Cognos and Tableau.
Email the Analytics Community of Practice Manager, Sarah Parnell, at busintel@ucsd.edu, with questions.
Vince Kellen 
Chief Information Officer
Information Technology Services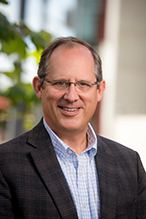 Activity Hubs project governance provides leadership support to the project team.
The project's governance members make certain the project is operating within stated constraints (budget, schedule, scope, etc.) and monitors risks and associated mitigation efforts.  
The Financial Activity Hub will utilize the ESR Financial Information System (FIS) project governance.

| Escalation | Role |
| --- | --- |
| Cheryl Ross | AVC, Controller |
| Kevin Chou | Director, Enterprise Systems Renewal (ESR) |
| TBD | Associate CIO, Health IS |
| Governance Members | Role |
| Adam DiProfio | Director, Finance/Budget |
| Reid Hollyfield | Controller, Medical Center |
| Ted Johnson | Chief Procurement Officer |
| Sylvia Lepe | AVC, Campus Budget Office |
| Bill McCarroll | Senior Director, General Accounting |
| Don Portugal | Director, Business Applications |
| Arlynn Renslow | Director, Control and Compliance |
| Marlene Shaver | CFO, Foundation |
| Pearl Trinidad | Executive Director, BFS |
| Charles Wei | Accounting Director, VCHS |
| Irene Xavier | Business Operations Manager, MPL |
Data Governance
The Data and Analytics Governance Committee sets policy and makes recommendation about data collection, security, access and usage and analytics.
More on the Data Analytics Govnernance Committee (DAGC) (login required)