Activity Hubs are transforming the way the university collects and aggregates data to meet analytic and reporting needs. 
Activity Hubs are replacing the outdated campus data storage systems with new technology, reducing duplicated and incorrect data, improving the overall quality of stored data, and streamlining and simplifying the process of accessing data.
Data activity from each enterprise system is stored in student, alumni, employee, research, facilities and financial data areas called "hubs." Activity Hubs will streamline business processes across campus by providing an easier, faster, more reliable and secure way to analyze both historical and new data from a centralized source.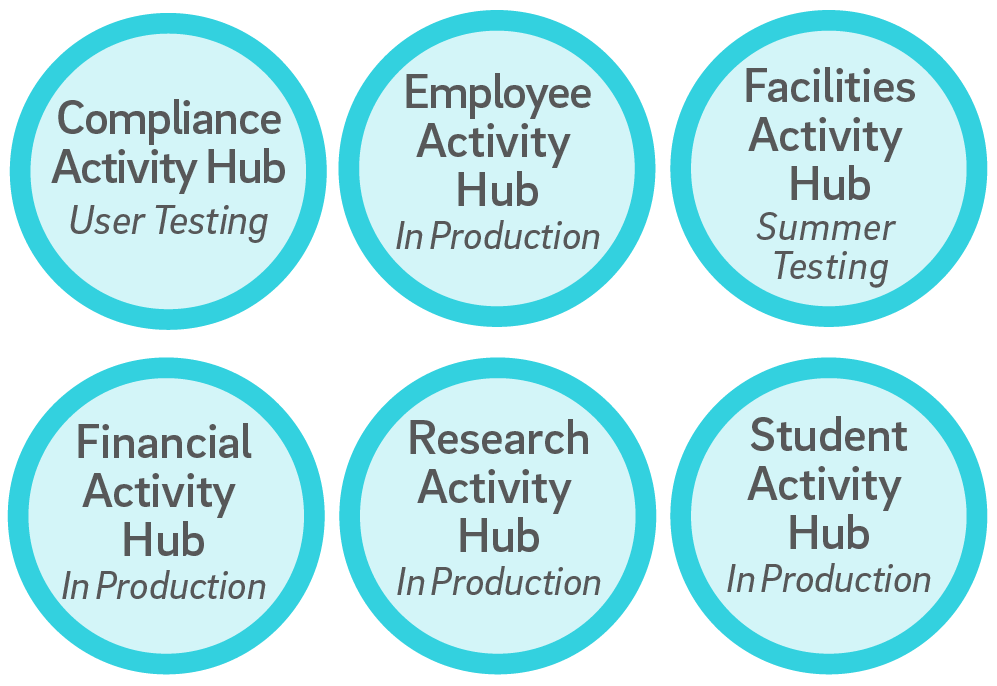 Status
Employee, Financial, Research and Student Activity Hubs are in production. See individual hub pages for more.
GET INVOLVED IN ACTIVITY HUBS NOW!
Subscribe to Activity Hub Publications
Get regular updates on your area of interest, from Activity Hubs to Reporting and Analytics tools and more.
ANALYTICS COMMUNITIES OF PRACTICE
To help campus analysts learn about Activity Hubs and associated tools, the data and analytics team created virtual meeting spaces called Communities of Practice (CoP).