Student Activity Hub (SAH)
You Are Viewing Archived Content
The
Student Activity Hub
(SAH)
system went live on January 21, 2019. Visit the 
SAH page in Blink
for current information and support.
The Student Activity Hub (SAH) is a central repository for multiple sources of student data to enhance reporting and analysis. All operational and analytical reports will be built from the Student Activity Hub.
The Student Activity Hub supports analysis of enrollment, demographics, major/minor changes, progression, retention, graduation and time to degree, with data from Integrated Student Information Systems (ISIS). SAH also supports analysis of learning analytics, student engagement, student success, applicants/applications, test scores and scholarships.

Cognos and Tableau data visualization tools are available to work with the data that resides within the activity hub. Blending the student data from SAH with other Activity Hubs is also supported in Cognos and Tableau.
Email the Analytics Community of Practice Manager, Sarah Parnell, at busintel@ucsd.edu, with questions.
Vince Kellen 
Chief Information Officer
Information Technology Services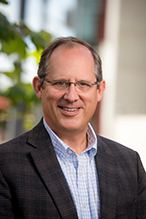 Project Governance provides leadership support to the project team. Governance members make certain the project is operating within stated constraints (budget, schedule, scope, etc.) and monitors risks and associated mitigation efforts.  
The Student Activity Hub will utilize the following ESR project's governance. 
| Escalation | Role |
| --- | --- |
| Brett Pollak | Director, Workplace Technology Services, IT Services  |
| Governance Members | Role |
| Duncan Agnew | Professor, Institute of Geophysics/Planetary Physics |
| John Bauer | Assistant Dean, Biological Sciences |
| Adele Brumfield | Associate Vice Chancellor, Enrollment Management |
| Shaun Carver | Assistant Dean for Graduate Programs, Rady |
| Robert Continetti | Senior AVC Academic Affairs (co-chair) |
| Michael Corn | Chief Information Security Officer |
| Tammy Dearie | Associate University Librarian |
| Eliud Escobedo | Manager, Resource Management Planning |
| Terry Gaasterland | Chair of the Committee on Academic Information Technology |
| Christine Hurley | Director, Institutional Research |
| David Hutches | Enterprise Data Architect, IT Services |
| Cheryl Kaino | Director, Business Applications Development, School of Medicine |
| Vince Kellen | CIO, IT Services (co-chair) |
| Lina Lander | Associate Dean, School of Medicine |
| John Moore | Dean, Undergraduate Education  |
| Teresa Olcomendy | Assistant Dean, School of Global Policy and Strategy (GPS) |
| Laurie Owen | Assistant Vice Chancellor Research Affairs |
| Alma Palazzolo | Assistant Dean, Arts and Humanities |
| Pegah Parsi | Campus Privacy Officer |
| Becky Petitt | Vice Chancellor, Equity Diversity and Inclusion |
| Brett Pollak | IT Services Workplace Technology Services |
| Nieves Rankin | Assistant Dean, Social Sciences |
| Robert Rome | Assistant Dean Physical Sciences |
| Steve Ross | Associate Vice Chancellor, Resource Administration |
| Tana Troke | Assistant Dean for Administration and Finance Jacobs School of Engineering  |
| Gabriele Wienhausen | Faculty Director, Teaching + Learning Commons |
| James Antony | Dean, Graduate Division |