Research Activity Hub (RAH)
You Are Viewing Archived Content
The Research Activity Hub (RAH) system went live on January 20, 2020. Visit the 
RAH page in Blink
 for current information and support.
The Research Activity Hub (RAH) is the central repository for UC San Diego enterprise system data aimed at facilitating research data reporting and analysis, incorporating data from COEUS/Kuali and PPS data sources.  
The Research Activity Hub supports analytics around sponsored projects, faculty publications, research compliance and research portfolios. Cognos and Tableau data visualization tools are available. Blending the research data from RAH with other Activity Hubs is also supported in Cognos and Tableau.
Email the Analytics Community of Practice Manager, Sarah Parnell, at busintel@ucsd.edu, with questions.
Vince Kellen 
Chief Information Officer
Information Technology Services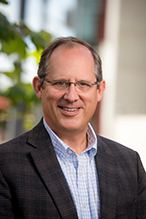 Project Governance provides leadership support to the project team. Governance members make certain the project is operating within stated constraints (budget, schedule, scope, etc.) and monitors risks and associated mitigation efforts.  
The Research Activity Hub will utilize the following ESR project's governance. 
Escalation 
| Escalation | Role |
| --- | --- |
| Brett Pollak | Director, Workplace Technology Services, IT Services  |
| Governance Members | Role |
| Linda Collins | AVC, Contracts and Grants |
| Erika Wilson | Senior Director, School of Medicine  |
| Marissa Yessis | Associate Director, Post Award Financial Services |
| Bill Decker | Director, Innovation and Commercialization |
| Anne Footer | Chief Admin Officer, SIO  |
| Eric Mah | Assistant Dean, School of Medicine |
| Angela McMahill | Executive Director, Research Compliance and Integrity |
| Maryam Attari  | Management Services Officer, Nano-engineering |
| Ross Dammann | Assistant Director Sys/Strt/Analytics |
| Reid Hollyfield | Associate Chief Financial Officer, Health Sciences |