Partnership, Communication Key During Time of Change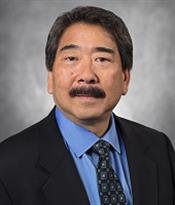 As we all know, UC San Diego has the distinction of being recognized as a top-tier academic institution. This has been remarkably achieved despite core business systems that have not kept pace with our organization's growth and evolution. The time for this to change has come so that the legacy of UC San Diego's global reputation can be maintained. 
In response, we have embarked on an exciting (and, yes, challenging) endeavor to "renew" our enterprisewide systems. Encompassed in this bold initiative are improving and redesigning processes and creating a sustainable administrative infrastructure to support the important work that we all do. This also includes proactively training and preparing us to adopt a lean mindset as the implementation process advances.
We are now in the midst of the post-go live phase for several ESR applications (Tririga for space and facilities management, Kuali Research and Kuali Conflict of Interest, UC Outside Activity Tracking System and AP Next), and ramping up for the next wave of significant projects to go live in the next several months, including UCPath, the Financial Information System, Ecotime, and multiple data Activity Hubs.
As you can see, the impact spans multiple functional areas. Delivery and processing time may be delayed as our teams gain more proficiency in the new systems. It is extremely important that we continue to provide support and understanding to each other during this transition. This is the time when partnership and communication are critical to our success.
Please remember that many of us have developed our professional relationships based on partnership and collaboration through time or shared experiences or both. We should not let a few challenges during a short time period undermine this.
To underscore this perspective, I refer you to the year-end message written by ESR Program Director Kevin Chou. Specifically, please consider the following message: "…I ask you to be kind to your colleagues, recognize that everyone will be struggling to learn new skills, and please be gentle with staff that support you."  I could not have communicated this better…
Thank you for your partnership as we collectively continue working towards our shared organizational goals as a unified UC San Diego community.
With respect and appreciation for your talent and dedication, I remain your grateful colleague.
Gene Hasegawa is Chief Operating Officer, Health Sciences and Senior Associate Dean, School of Medicine. Email Gene at ghasegawa@ucsd.edu.