About the Project
The Student Information System (SIS) Project is part of the Enterprise Systems Renewal (ESR) effort. The new SIS will support academic and business transactions throughout a student's academic lifecycle and will provide analytics to help improve the student experience and student educational outcomes.
The goals of the SIS Project are:
Demonstrate that we are a student-centered university by providing a high-quality SIS user experience that contributes to improvements in the overall student experience.
Implement a modern SIS that creates efficiencies by allowing Campus and the Division of Extended Studies to coexist in a unified instance.
Acquire a system with affordances enabling new business models and offering types that accommodate differentiated learning experiences and a myriad of learner types.
Contribute to the creation of an agile, sustainable, and supportive UC San Diego infrastructure (a key goal of UC San Diego's Strategic Plan).
Transition to flexible, cloud-based solutions that allow us to adjust quickly to address the ever-changing needs of the University.
The guiding principles are implementation ideals that move us closer to achieving our vision. We look to employ these principles in every decision, process, and task as a means of attaining operational excellence in the new SIS.
Design processes and reporting to optimize a student-centered experience.
Maximize configuration options, minimize customizations.
Lead with UC San Diego's internal resources and external guidance and support from an implementation partner.
Adopt and streamline as much out-of-the-box functionality as possible in the new student system and minimize cloning of current processes.
Meet user needs in the context of what's best for the institution as a whole.
Full and successful integration with other campus enterprise systems.
One University, One IT Ecosystem
One of the key goals of the SIS Project is to unite the various areas of campus under shared systems and, when possible, shared processes.
General Campus
Scripps Institute of Oceanography
Health Sciences
Extended Studies
The SIS Project will provide a comprehensive, modern solution for UC San Diego's business needs. The following business areas will be impacted by the project.
Course and class scheduling
Enrollment and registration
Academic records
Curriculum management
Student finances
Financial aid and scholarships
The project sponsor ensures project success through leadership support. The sponsor for the SIS Project is:
Elizabeth Simmons
Executive Vice Chancellor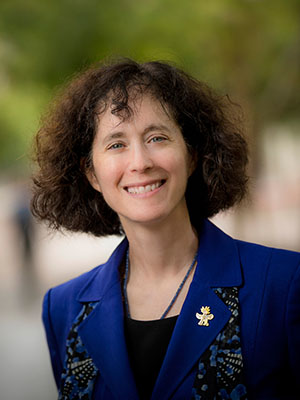 Project Governance provides leadership support to the project team and ensures decisions are made in accordance with Guiding Principles. Governance members make certain the project is operating within stated constraints (budget, schedule, scope, etc.) and monitors risks and associated mitigation efforts.
Escalation
Role
Elizabeth Simmons
Executive Vice Chancellor, Academic Affairs
Kevin Chou

Director, Enterprise Systems Renewal (ESR)

Carlos Jensen
Associate Vice Chancellor, Educational Innovation
Ted Johnson
Associate Controller
Vince Kellen
Chief Information Officer
Pierre Ouillet
Vice Chancellor, Chief Financial Officer
Jim Rawlins
Associate Vice Chancellor, Enrollment Management
Hugo Villar
Dean, Extended Studies
Governance Members
Role
Carlos Jensen (Co-Chair)
Associate Vice Chancellor, Educational Innovation
Jonathan Whitman (Co-Chair)

Senior Director, Student Information Services, Information Technology Services

Drew Calandrella
Special Advisor to AVC/Enrollment Management
Marie Carter-Dubois
Associate Vice Chancellor, Academic Affairs Resource Administration
Ahren Crickard
Director, Center for Operational Excellence
Collins Ejiogu
Chief Administrative Officer, Division of Extended Studies
Cheryl Harrelson
Associate Vice Chancellor, Alumni, Annual Giving and Pipeline Development

Hemlata Jhaveri

Associate Vice Chancellor, Housing Dining Hospitality
Erica Lennard
Assistant Dean, Graduate Academic Affairs
Cindy Lyons
Registrar
Silvia Marquez
Executive Director, Financial Aid and Scholarships
John Moore
Dean, Undergraduate Education
Jim Murphy
Interim Associate Dean, School of Medicine

Jim 

Rawlins

Associate Vice Chancellor, Enrollment Management

Cheryl Ross
Associate Vice Chancellor/Controller, Business Financial Systems
Alysson Satterlund
Vice Chancellor of Student Affairs
Brett Stalbaum
Committee on Academic Information Technology
The core project team ensures a successful project planning and implementation. The core project team makes decisions, sets priorities, manages risk and escalation, and maintains cross-project awareness and change management.