Social Login Adds New Functionality for Alumni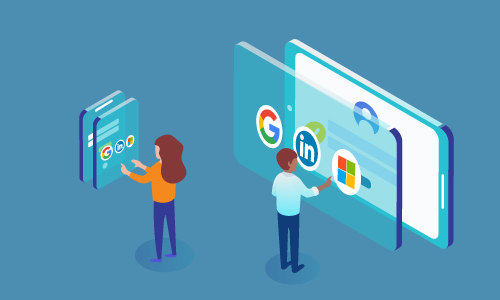 With its growing popularity among UC San Diego alumni, Social Login- as part of the Enterprise Identity Management project- offers newly added functionality as of November 5, 2020. This new enhancement now focuses on helping those users who are unsuccessful in using their Google, Microsoft or LinkedIn account login information to easily and securely access select university resources and services, namely transcripts and academic records. 
"Today when users cannot link a social account, they email or call the Registrar's Office, who then validates their identity and gives them the necessary identification information over the phone, so they can go back and try again," explained Senior Associate Registrar Dr. David Garrison. "We now can expedite this process and simply send them an invitation through the Registrar's Office for a far more elegant way of helping them, while still supporting the autonomy of its users as a highly secure self-service option." 
This new 'Invitation Link' feature allows the Registrar's Office, once contacted, to simply send an email link directly to the user after validating their identity, which then allows the user to automatically link their preferred social account without an excessive amount of labor and delay. 
"With the completion of the Social Login initiative and this new functionality, we have a terrific example of how an improved user experience can result in actual staff savings through process improvement," stated Chief Information Security Officer Michael Corn. "Alumni benefit greatly from expedited access to essential services without burdening them with new accounts, while the Registrar's Office reduces the time and cost of providing those services. Leveraging Social Logins strengthens lasting connections with our alumni, ensuring our commitment to our extended community remains vibrant."
Find more information about the Social Login project. 
For more details about the improved efficiency Social Login offers, check out the following article: "Social Login an Alumni Success."